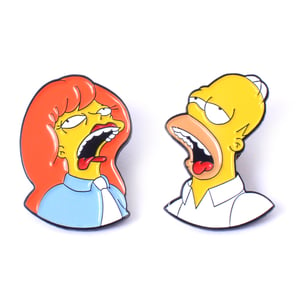 $

15.00
Homer & Mindy Pin Set
See, I got this friend named...Joey Jo-Jo...Junior...Shabadoo...
That's the worst name I ever heard.
Stamped soft enamel silver pin with butterfly clasp
Please note shipping international shipping time is aprox. 15-21 working days depending on your area.
Canadian customs hold orders for longer than other countries please be aware they will take longer.